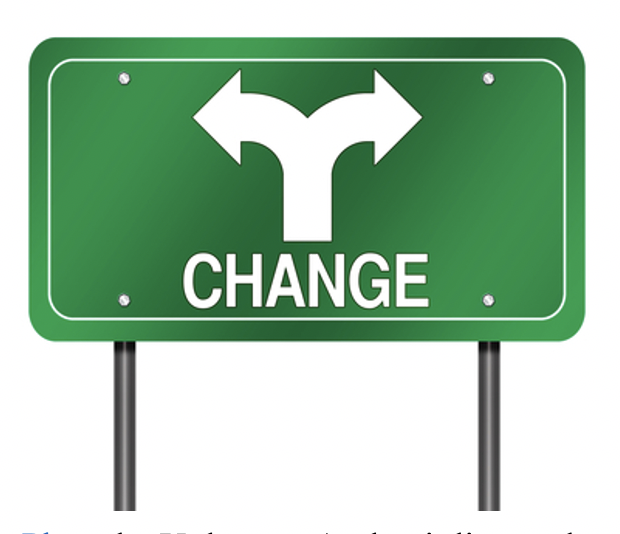 It's no surprise to anyone who go through my posts that I admire founder led businesses. I also love investing in them. But perhaps not all of them. Only those that have proven to have durable business models and where founders have large stakes in their own businesses. I have written about some of them here.
Several founder-led businesses that I own today are helmed by relatively young CEOs. Like Amazon (AMZN), Tesla (TSLA), and Facebook (FB). Jeff Bezos is 56, Elon Musk is 49, and Mark Zuckerberg is just 36 today. These are relatively young companies, unlike Microsoft (MSFT) and Apple (AAPL) whose founder CEOs have already moved on.
While Bezos will soon be in his 60s, I expect Musk and Zuckerberg to be good for another 10 to 20 years. Bezos, while older, also appears to be going strong and has given no public indication that he's ready to move on.
There is of course a so-called key person risk with these young-ish CEOs. If something happens to them and they are unable to run the ship, the businesses could suffer significantly. Grooming rising stars and good succession plans are needed—even from these young leaders. It can be difficult though to figure out from public filings who is doing a good job in this respect. Companies don't always make their succession plans public.
But I digress. In this post, I want to write about companies whose founders have successfully handed over reins of their businesses in last five years or so. And also those where CEO transitions have begun, but not completed yet.
This is an important focus area for me. As readers of this blog would know, I like to stay invested in good businesses for years, if not decades. And when you are invested for this long in a business, it's inevitable to see some leadership transitions.
For the rest of this piece, I will focus on those high-quality businesses where I am a happy shareholder, and where founders have begun handing over day-today operations to their understudies.
What makes me think that those businesses are still in good hands? Do founders still play a role in the business? Do they still have significant stakes in them? Why would I trust the new leaders? These are some of the questions I try to answer for myself. In each of the businesses I listed below, I have a financial stake in them, and naturally I would like to see them thrive under the new leaderships.
Here's the first list. These companies have already transitioned from founding CEO to new blood. Let's go over each of them below.
Costco was run by Jim Sinegal from its founding in 1983 to his retirement in 2012. 2012 onward, Sinegal was chairman of the Costco board until he retired in 2018. The new CEO, Craig Jelinek, has long been Sinegal's understudy. Today he is a ripe 68 years old who has spent nearly his entire working career at Costco. While Sinegal and his co-founder Brotman didn't have a big stake in Costco shares at retirement, nevertheless their influence and shareholder friendly capital allocation has made Costco what it is today. Jelinek is cut from the same cloth and appears to be his worthy successor in all aspects.
Starbucks' well known and influential founder Howard Schultz is no longer on the company's board of directors. He stepped down in 2018 while considering getting involved in presidential politics. His hand-picked successor Kevin Johnson who came to Starbucks from the technology industry has been its CEO since 2017. I was sad to see Schultz disassociate himself from Starbucks, but I also understood his motivation. He didn't want to drag Starbucks' name through the highly polarized political theater of today. As a shareholder I appreciated it. It's unclear if Schultz still has any significant personal stake in the company. Starbucks no longer reports his stake since he is not a board member. However, Kevin Johnson appears very competent and has done a good job steering the business through the turbulent 2020.
Joe Mansueto, Morningstar's founder CEO also had a very long tenure. He ran the company since 1984 and still is its largest individual shareholder and chairman of its board. Incoming CEO, Kunal Kapoor, looks capable and has been with the company for 23 years. Mansueto still owns a large fraction of the company but understandably has begun gradually reducing his stake. I estimate that his ownership has gone down by 15% in previous five years.
Like Morningstar, Kinder Morgan's founder CEO, Rich Kinder, has also handed over CEO role to his long-time protégé Steve Kean. Mr. Kinder today is the executive chairman of KMI's board. Unlike Mansueto though, Mr. Kinder has not cut down his stake in the company. In fact, he has opportunistically purchased more shares in the open market in last few years. He is active in company's quarterly conference calls and one can tell he's still passionate about the business.
The veritable old Markel insurance company was run by the Markel brothers and their cousin Alan Kirshner for decades. Today, Tony Markel still heads the company board. But the operational side has clearly been transitioned over to the two co-CEOs, Tom Gayner and Richard Whitt. But Gayner and Whitt are not new to the company, having worked side by side with the founders for last thirty years. Understandably, the founders have reduced their stake, but Gayner and Whitt are both known quantities in the investment world. We are in good hands.
Jefferies is an unusual entry in this table. It's a 50-year-old investment bank, run by its long-time CEO, Rich Handler. In 2012, it merged with Leucadia, a merchant bank of sorts that was run at the time by its two founders, Ian Cumming and Joe Steinberg. But this was no random marriage. Handler and Leucadia founders had worked with each other for two decades prior to that merger. They understood each other's business well. Today, eight years later, Leucadia is absorbed within Jefferies, the two Leucadia founders have retired, and Rich Handler (who is much younger than the other two) oversees the entire operation. Steinberg serves as the chairman of the board and still has substantial stake in the combined business. Equally importantly, Handler also has a significant stake. He's setting the future direction of this business, and I am happy to ride along with him.
Last but not the least on this list is Alphabet a.k.a. Google. Larry Page, cofounder and majority shareholder alongside Sergey Brin handed over CEO duty to Sundar Pichai last year. Unlike other such transitions, age is not a factor here. Both co-founders are relatively young and about the same age as the incoming CEO. Page and Brin had not been running this company since its founding, so perhaps they just weren't cut out for it. It was Eric Schmidt who ran this business from the start. Now Pichai is taking over, but it is re-assuring to see that Page-Brin duo hasn't cut its stake in a major way. Both also plan to stay on the board.
Here's the second list. These companies have begun leadership transitions, or at least have announced their plans.
Top of this list is Berkshire Hathaway. Warren Buffett is 90 years old and by all accounts still a formidable force as the founding CEO. To reassure shareholders however, the company has anointed two of his long-time lieutenants as Vice Chairmen of the company board. Buffett has also indicated that one of the two gentlemen will become CEO of Berkshire when he's no longer capable of serving that role. Meanwhile Mr. Buffett, as widely publicized, continued to slowly reduce his stake in the business by way of gifts to the Gates Foundation. Nevertheless, the company is in good hands, and will continue to stay that way even after Mr. Buffett's departure.
Like Mr. Buffett, IPG Photonics CEO, Valentin Gapontsev, is also quite old but still shows no sign of retiring from his founding CEO-Chairman position. IPGP is a mid-cap technology business that is dominant in high-power fiber laser solutions used in industrial applications. The company is Dr. Gapontsev's brainchild. He's also its largest shareholder. Today we don't know a whole lot about his likely successor, COO Eugene Scherbakov. He's a long-time associate of CEO and also a partner in the LLC that owns controlling share in IPGP. We shareholders are likely in good hands though. Gapontsev has shown no sign of letting go of his large stake in the business. I trust that Gapontsev has picked a good successor. Time will tell.
Thomas Peterffy of Interactive Brokers is 76 today and he's already got the ball rolling in terms of succession. Milan Galik became CEO last year, but Peterffy is still the face of the company. He attends quarterly conference calls and answers investors' questions while Galik runs the operations behind the scenes. Peterffy today is company's executive chairman and he hasn't sold any shares in a decade. Make no mistake, this is still a controlled company. However, responding to lingering shareholder concerns about his controlling stake, he announced this year that he will be starting a gradual sell-off (10b5-1 plan) of his stake. Though it will take him (or his estate) about 60 years to completely relinquish his stake in the company. I am fine with the plan and would like to see him continue for as long as he can.
And last on the list is well-known Steve Schwarzman of Blackstone. At one time, Tony James (who is now vice Chairman of the company) was considered his heir apparent. Today, however, it is Jonathan Gray, who was given the mantle of COO in 2018. Mr. Gray is only 50 and has been a lifelong employee of the company. While Schwarzman is still the company CEO, we see Gray increasing take a bigger role in shareholder communications. This is clearly a transition of the guards, albeit at a deliberate pace. Mr. Gray looks very competent and I am happy to stay as a shareholder in the company.
You can see my full portfolio here.