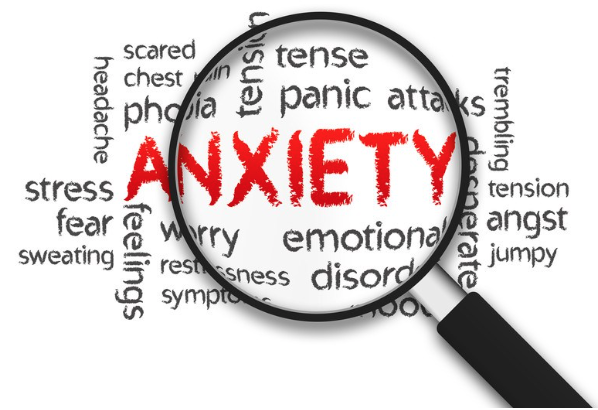 2018 was a brutal year for individual stock investors. Following the relatively calm performance in 2016 and 2017, the US stock market in 2018 was marked with high volatility. It went down by 10% in the first quarter, and then gradually recovered. It dropped again in the fourth quarter—that time by nearly 20%. Average investor, not unexpectedly, didn't do so well. Dalbar Inc., a leading expert in monitoring equity investor performance, came out with its annual report in March. It showed that an average stock investor fared much worse in 2018 than the overall stock market itself:
The average investor was a net withdrawer of funds in 2018 but poor timing caused a loss of 9.42% on the year compared to an S&P 500 index that retreated only 4.38%.

Dalbar, Inc.
This amounts to a mind-boggling 5% worse performance than the market even when these investors were mostly investing in market-tracking mutual funds. How is it possible that someone invested in funds that mimic the overall market ends up doubling their losses? Dalbar answered it this way:
Judging by the cash flows we saw, investors sensed danger in the markets and decreased their exposure but not nearly enough to prevent serious losses. Unfortunately, the problem was compounded by being out of the market during the recovery months. As a result, equity investors gained no alpha, and in fact trailed the S&P by 504 basis points.

Cory Clark, Dalbar, Inc.
So, investors sold stocks when the market was already in decline—fearing worse is yet to come. And then they failed to get back into the market before prices went up. In other words, they were attempting to time the market which we know doesn't work most of the time. I wrote a blog post in December 2017 (Most investors underperform the stock market) where I shared results from a long-term Dalbar study on investors' behavior. In that report, Dalbar pointed out that:
Mutual fund investors who hold on to their investments have been more successful than those who try to time the market.
A big question that come to my mind is why were investors overallocated to stocks that they felt the need to reduce exposure to them. I am an individual investor too. However, I increase my exposure, rather than decrease it when facing a market decline. You can see from my January 2019 post (Investing amid volatility: My 4Q update) that I bought equities each time the market went down last year.
I am not some radical investor either. All successful long-term oriented investors advocate this approach: Buy, not bail. What may set me apart from an average Joe Blow investor is that I take a patient long-term view of stock investing and prepare myself for occasional drops in my holdings. I carefully manage my stock allocation so that my overall portfolio's declines are within my comfort level. Last week, I wrote about how I think of my portfolio's value as a range—rather than a single number. Volatility is inevitable but keeping a patient long-term view front and center of my portfolio planning is vital to my steady even-keel approach. Unlike investors who bailed out in 2018 and then tried getting back in, I don't do that. I don't feel the need to get out ahead of a coming market decline.
Some of Dalbar's investors were making investing decisions for their own portfolios. Others were financial advisors who were hired by individual investors to manage their portfolios. And this second group sometimes engenders short-term impulsive behavior too. Why is that? Many advisors feel obligated to produce quarterly performance reviews and measure themselves against the overall stock market. They worry about getting fired if their quarterly performance ever lags.
On the other hand, since I manage my own investments and take a long-term view, I neither measure my performance on a quarterly basis nor am I worried about my job security. My capital is near permanent in the sense that I have no need to consume it in the next five years and thus can afford to ride out market fluctuations.
Howard Marks in the foreword to the book, The Warren Buffett Way, wrote that Buffett has two advantages over investment managers:
He has permanent capital to deploy, and
He is not concerned about his job security.
Warren obviously doesn't have to worry about being let go by his employer. His position is as close to permanent as there is, as his capital… 'Agents' who manage money for others worry that acting boldly will expose them to the risk of being fired by their employers or terminated by clients. Thus they moderate their actions, doing only what is considered prudent and uncontroversial.

Howard Marks, Foreword: The Exception, The Warren Buffett Way, 3rd Edition
I would argue that I as an individual investor has the same two advantages. I have permanent capital and I don't need to make frequent tweaks to my investing approach to make me look good each quarter. I can afford to be thoughtful and deliberate.